Today I want to show you two unusual fetishes that originated from Japan: cosplay and kigurumi. Cosplay, short for costume play, is a type of performance art in which participants wear costumes and accessories to represent a specific character or idea from a work of fiction.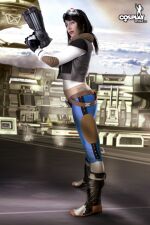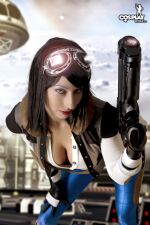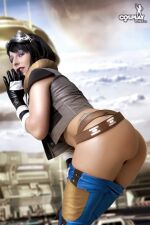 Kigurumi is the Japanese name for costumed performers who represent cartoon characters, often animals, so technically kigurumi is a sub-genre of cosplay.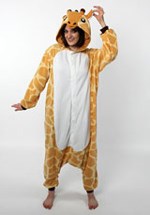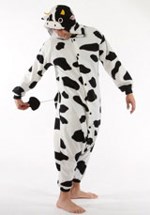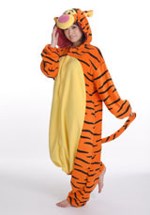 A subset of kigurumi is anime kigurumi. In this style of representation humanoid characters are portrayed through the use of masks and bodysuits that completely covers the bodies of cosplayer. The bodysuit is known in Japan as a zentai.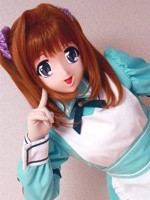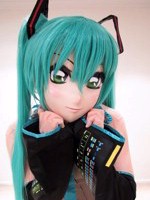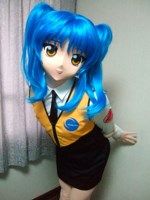 Favorite sources include manga, anime, comic books, video games, and films. Any entity from the real or virtual world that lends itself to dramatic interpretation may be taken up as a subject. Inanimate objects are given anthropomorphic forms and it is not unusual to see genders switched, with women playing male roles and vice versa. There is also a subset of cosplay culture centered on sex appeal, with cosplayers specifically choosing characters that are known for their attractiveness and/or revealing costumes.
Cosplay, kigurumi and anime kigurumi are not to be confused with the uniform fetish, where the players wear uniforms used in real life: nurse, doctor, army, secretary, fireman, teacher, policeman, pilot, hostess, postman and so on. What all these fetishes have in common is a relationship with the role play scenario.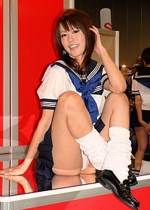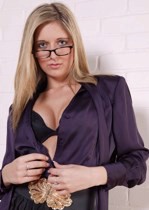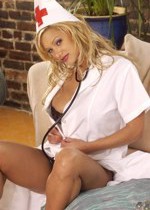 The Internet has enabled many cosplayers to create social networks and websites centered around cosplay activities, while forums allow cosplayers to share stories, photographs, news, and general information. The rapid growth in the number of people cosplaying as a hobby since 1990 has made the phenomenon a significant aspect of popular culture. This is particularly the case in Asia, where cosplay influences Japanese street fashion.
If you are you wondering where you can get these costumes the answer is easy: on the Internet. There are a lot of online stores specialized in cosplay and kigurumi. Just google it. Price range from $50 to $90 for an average costume. In the shopping section of Fetish Bank there's an entire subsection dedicated to online stores for cosplay, kigurumi, uniform, costumes and other dress codes.
Right now Fetish Bank does not have a specific category for cosplay, while it has one for uniform fetish and another for alien fantasy. I'm putting it in my thing to do list, which is fucking long… but I don't really think I can open it in short time. There's not very much of this content around. Please note that hentai, futanari, bara and yaoi is drawn porn and belong to another category.
Actually one of the best site I know for the cosplay category is Cosplay Erotica. They do something quite nice as they feature real models on computer generated backgrounds. They also take custom request to satisfy users' unique fantasies.