Good news for voyeurs and exhibitionists who have a plan to visit New York. If you belong to the first category there's a place you can't miss to see while if you fall into the second group there's a Hotel where I recommend you to stay: The Standard, High Line.
The Standard is an 18-story luxury boutique hotel located at 848 Washington Street between West 13th and Little West 12th Streets in the Meatpacking District of Manhattan. It sits fifty-seven feet above street level, above the High Line, a former elevated railroad track reconstructed into a linear park. The hotel, completed in the year 2009, has 337 guest rooms and was designed by the architects of the Polshek Partnership.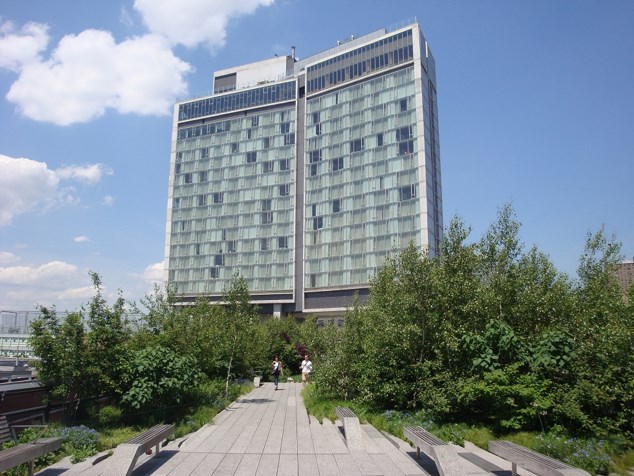 Now the best part: visitors using the restrooms on the 18th floor may get a fantastic view through floor-to-ceiling windows, but passersby can't say the same. #lol !