Two days ago BBC Word News published an article telling the story of a porn movie accidentally shown on a public LCD screen somewhere in the Jilin area, a province of the People's Republic of China. The picture below shows what was played to a surprised public for about 10 minutes. The screen is located outside the train station, in a very central location.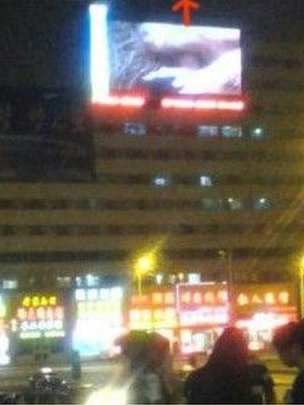 China has tight regulations controlling which films can be broadcast, including politically sensitive films and some pornographic films, so I guess someone is going to a prison in inner Mongolia…
Social media says that a technician was watching the film on his computer without realizing it was connected to the LED screen. When he was warned about was going up, he unplugged his computer and threw the disc out of the window. #lol.
Anyway, this is not the first accident of this kind, same thing happened last February in Fuye Square, a public square in Zhongshan (Guangdong area, another province of the People's Republic of China).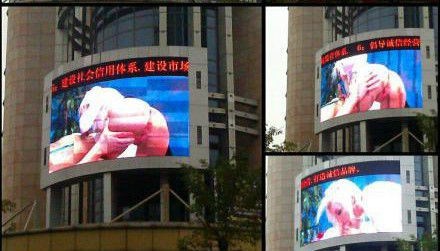 According to The Nan Fang, a local blog in English language that reported the news, one netizen said this was caused by Zhongshan's dark history coming back to haunt it (Zhongshan is the hometown of former head of state Sun Yat Sen). Another said this was a great day in history. Another fancies that he's seen this film before. #lol.