Self CBT in public ? Yes ! A couple of days ago, on November 10, 2013, Petr Andreevich Pavlensky, a Russian conceptual artist and political activist hammered a nail through his scrotum into cobblestones outside Lenin's Mausoleum, on the day Russia marked its Police Day national holiday. The artist said in a statement that he was trying to draw attention to Russian society's inaction in the face of the development of a police state.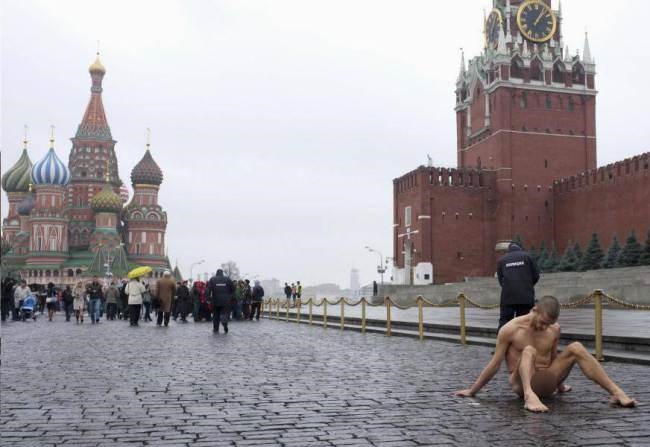 Media reported the episode has happened in font of "hundreds of horrified tourists". I'm wondering if there were instead some kinksters who greatly appreciate the show. : D
Needless to say the authorities did not appreciate the show as well. Policemen on Red Square quickly responded by first covering the naked artist with a blanket. The artist was then taken into custody and hospitalized after being removed from the pavement.